There is no denying that going forward more and more work is done over the internet and from anywhere in the world.
Here is my ultimate Productivity Tool list that I use EVERYDAY. Without it, I'd be lost.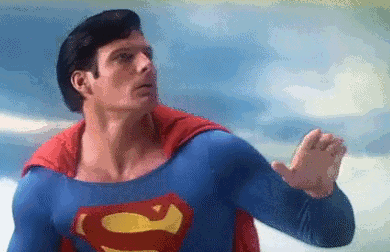 Here is the list:
HOSTING
Siteground is the Hosting I use for all my niche websites. Siteground has super fast hosting which I highly recommend. Right now, you can get hosting with them for just $4.95 a month! Usually, it is $9.95, so it's a pretty good deal. This is perfect for starting that new website!
Support is awesome and support waiting time is usually around 1 minute for the online chat. I've used a couple of other hosting companies, but these guys have been consistent for the last 4 years I have been using them.
Get Hosting for $4.95 here
PROJECT MANAGEMENT
Managing multiple projects at the same time is not an easy task. I have tried a fair amount of project management tools (asana, zoho, hubspot etc…) but I must say that the best so far is basecamp. It is really simple to communicate with contractors and clients on it and it also has a linear structure which I think works great. Every communication line has its own thread which makes it easier to track down discussions and see what was done and what wasn't.
Try Basecamp Today
Email Marketing
Email marketing is something that is super important for me. I have E-commerce shops, a little blog, this website and a small SAAS company. Managing all those email lists is not a simple task and I must say that I didn't really find the 'one fit all' solution and therefore I use a combination of apps.
If you don't want an overly complicated setup and have minimum automation requirements, then I would really suggest ConvertKit, however it is not the cheapest. Mailchimp on the other hand, is free for up to 2,000 subscribers, but the issue with Mailchimp is that if the readers uses a gmail setup then the email goes in the "Promotion Tab" which means there are even less chance of getting them opened and read. With convert kit, that was a huge win for me. I saw my openning rate skyrocket since I started using them. For the E-commerce shop, I do howver use Mailchimp. It has a slew of features and automation ready to go for cart abandonment, retargeting, thank-you emails etc…
My main list for this website and the SAAS company is on Drip. I really like it as it has a lot of features. Blueprints for automation, pre-written emails for funnels etc… It is not the easiest to get into but once you understand how it works, it is a notch above the other systems.
Finally, for the Digital marketing consulting agencies or other types of businesses managing campaigns for their client, I would recommend campaign monitor. It is a pretty cool setup, especially when managing multiple clients. They also give you a small discount so that you can charge the normal rate to the client and make some money back for yourself.
Blog & Simple Setups = ConvertKit
E-commerce = Mailchimp
Funnels and other more complicated = Drip
Managing clients' lists = Campaign Monitor
Landing Page
If you are running facebook ads, Google ads (PPC, Retargeting, Display) or LinkedIn ads, you really need to think about having a dedicated landing page for each ad or offer. I have used unbounce for a couple of weeks but didn't like it so much. I also know that clickfunnel is a pretty cool setup but I had already started using Leadpages which is pretty good. Leadpages has a really cool page builder and it is really easy to create landing pages very quickly. There is also easy integrations with major platforms like wordpress.
Try Leadpages
WordPress Themes
WordPress themes have come a long way. With one theme you have almost unlimited designs available to you. It's not like back in the day with the "Templates" that was repurposed and ended up exactly the same. I get asked all the time about the themes I use. I get my themes from Themeforest. Absolutely stunning and clean responsive themes. What's better than awesome themes?
Get Themes from Themeforest
E-Commerce
When it comes to creating high converting, beautiful E-com websites I use Shopify. Shopify is super easy to use and to setup and you can basically sell your products online within and an hour. You can even try it for free on the 14 days trial!
Get Shopify and start your 14 day free trial
Accounting
I changed my business structure multiple times in the past and accounting was always an issue. I was initially using MYOB until i discovered XERO. I love it because I can integrate it with my shopify setup, it sends automated invoices and reminders if the invoices haven't been marked as paid. The major thing for me was to be able to sync Paypal and my bank feeds to be able to reconcile super fast.
Try XERO Today
Related Tag: Digital Marketing Course Perth
MORE COMING SOON